The Health and Safety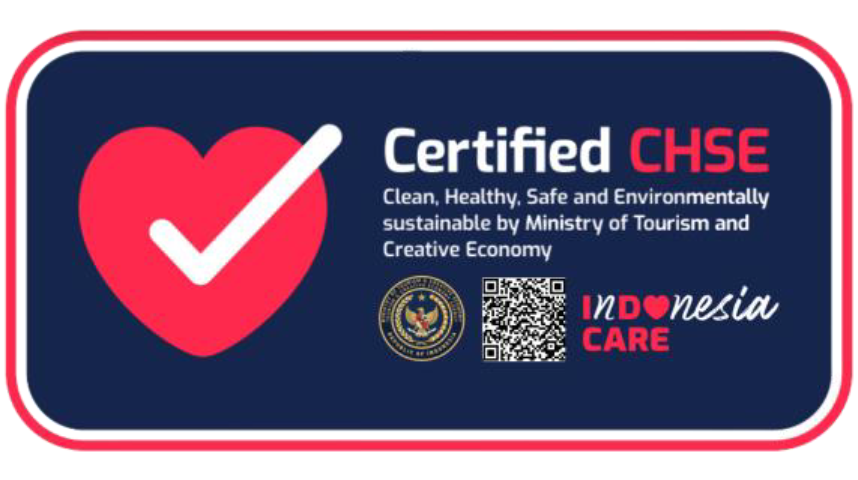 JHL Solitaire Gading Serpong has received the official certification on Clean, Healthy, Safe, and Environmentally sustainable (Certified CHSE) by the Ministry of Tourism and Creative Economy. This is to verify the hotel's implementation of the new norm related to Covid-19. The hotel cleaning program expands upon the current standards and has an enhanced cleaning protocol already in place, and includes the implementation of measures to improves safety. We have increased procedures for the following FOUR KEY areas:
Front Desk and Lobby
Social distancing measures have been implemented.
Enhanced sanitation procedures are in place at the front desk, and in the lobby area with disinfecting taking place regularly. Guest luggage also goes through a disinfection routine.
Guest Room and Housekeeping
Unnecessary items will be removed from guest rooms, such as bed runners, paper note pads, and pencils as well as guest directories.
Housekeeping will be modified for stay-over guests. Room is made every second day unless specifically requested by the guest and turn down service is not available.
All touchpoints will get enhanced cleaning and disinfecting such as faucets, door handles, light switches, thermostats clocks, which will be cleaned with chemicals aimed at killing (covid-19). The room is sealed and allocated to the new guest only after 72 hours of the previous guest's check-out.
Every room is equipped with a mask and sanitizer.

Public Amenities
The pool is closely monitored and has a frequent schedule with disinfecting chemicals.
Social distancing will be in place and only 5 people will be allowed at one time and in one-hour increments. Once you check in at the front desk and get your room keys, you can reserve your time slot with the front desk. When not in the water you are required to wear a mask. The pool hours are as follows and subject to change. Monday – Sunday from 06.00 AM –6.00 PM.
The hotel's state-of-the-art gym and spa wellness will be practicing a social distancing program as well as daily deep cleaning on all equipment and sanitized after each usage. Spa and Fitness operations hours are as follows and subject to change. Monday to Sunday from 10.00 AM – 9.00 PM.
F&B Outlets & Dining Experience
The restaurants are adhering to strict guidelines such as; sanitizing of restaurants area after each meals period, including tables and chairs, strict supervision on stay hygiene and sanitation policies, checking of body temperature, and hand sanitization.
Implementation of safe distancing spacing between all tables and seating with a minimum of 1 – 1.5 meters apart with maximum seating of 4 people per table. QR code is also provided to check the restaurant menu.
The buffet station is partitioned and the food display covered to keep it hygienic.
Guests are encouraged to use cashless for each transaction.
BE WELL, STAY SAFE
JHL Solitaire Gading Serpong